MDR KLASSIK RADIO BROADCAST, 19th JANUARY 2022

GĖNÉRATIONS FRANCE MUSIQUE 10th APRIL 2021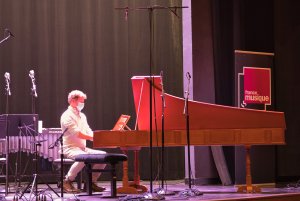 The recital with Edoardo Torbianelli at Générations France Musique can be listened to on the website of FRANCE MUSIQUE. The exact point inside the program is at 48min, 32sec Follow Link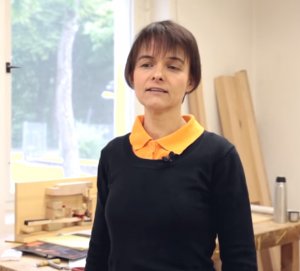 http://www.google.com/culturalinstitute/exhibit/UwJij2fkvT6SKg?hl=de&position=41%3A0
CHANGE OF CULTURE The Conference of National Cultural Institutions in the 25th year of German reunification GRASSI MUSEUM FOR MUSICAL INSTRUMENTS Interview with Kerstin Schwarz Restorer for Musical Instruments about the copy of the Cristofori piano in Leipzig Summer 2015
---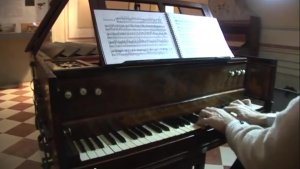 http://www.youtube.com/watch?v=ic9TjaI8HNM
Video of the Galleria dell'Accademia in Florence, Giovanni Togni during the CD recording with the English harpsichord by Thomas Culliford (Longman & Broderip) in 2012
---
https://www.youtube.com/watch?v=hHlSaHHYiLg#t=10
Video about the 20th Silbermann Festival in Freiberg (Saxony) ii September 2013, section of the concert with Andreas Staier and the Cristofori and the Silbermann piano
VENICE CLASSIC PODCAST | June 2021 |
"Bartolomeo Cristofori: l'artigiano dei suoni" (Interview with Kerstin Schwarz in part 3) l ► Terza puntata: l'invenzione del pianoforte)
https://www.veniceclassicradio.eu/index.php?option=com_k2&view=item&id=483:podcast-bartolomeo-cristofori-lartigiano-dei-suoni&Itemid=209
MDR KULTUR - Werkstatt | 30.05.2017 | 60:00 Min
"Original und Kopie. Vom Formen der Klänge durch Hobel und Tasten"
http://www.mdr.de/kultur/videos-und-audios/audio-radio/sendung730766_zc-13255ee1_zs-781b7c38.html
Historical Keyboard Society of North America | Newsletter Volume 6, no. 1 | Spring 2017 | page 9
"A Trip to Germany: 1746 Silbermann piano in Sanssouci with Kerstin Schwarz" Carol lei Breckenridge
Deutschlandfunk | 21.02.2017 | 43:25 min
"Von den Seinsweisen historischer Tasteninstrumente - Original, Kopie oder Fälschung?" http://www.deutschlandfunk.de/von-den-seinsweisen-historischer-tasteninstrumente-original.1992.de.html?dram:article_id=376791
Listen to the part of the trasmission about Kerstin Schwarz (5:49 min)
MDR Kinder | 24.11.2016 | 05:15 min
"Zu Besuch in einer Klavierwerkstatt" http://www.mdr.de/figarino/webchannel/klavier-110.html
WDR 3 TonArt | 18.04.2016 | 03:01 Min.
The information: Kerstin Schwarz about the "Arpicimbalo che fà il piano e il forte"
http://www1.wdr.de/mediathek/audio/wdr3/wdr3-tonart/audio-die-auskunft-arpicimbalo-che-fa-il-piano-e-il-forte-100.html
"Durch Nachbau altem Klang auf der Spur" Article in the local newspaper Braunschweiger Zeitung in occasion of the participation at the piano conference at the Städtisches Museum Brunswick on 15th February 2016
/files/braunschweigerzeitung15feb2016.pdf
Radio progran with France Musique on 22nd December 2015 (with the Silbermann piano)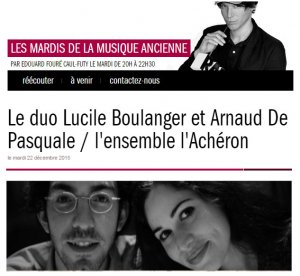 ---
Süddeutsche Zeitung from 28th September 2015, edition Fürstenfeldbruck
"Enthusiasm for the clear tone - inauguration concert for the reconstruction of a Cristofori piano The listener heard right from the beginning an extremely reliable and appealing tone which was not too loud, so it filled wonderfully the intimate setting of chamber hall. … Giovanni Benedetto Platti was an Italian musician who lived and worked a long time of his life in Würzburg. One of his Sonatas for Cello and basso continuo, played by Reinhold J. Buhl und Christoph Hammer was part of the program. The cellist avoided any hardness in the bowing, played with a sensitive tone and little vibrato, and connected nicely with the piano. Most convincing where the passages where both instruments were interacting closely. At the end there was a lot of applause. However, the biggest part of the applause may have been for the new fortepiano, which the audience had absolutely loved."
CD review on Saturday 22 March 2014, Alte-Musik-Forum, CD "Bach & The Early Pianoforte, Luca Guglielmi, Piano Classics
http://www.alte-musik-forum.de/index.php?page=Thread&postID=22488#post22488
"Most of the pieces Guglielim plays on a Silbermann copy made by Kerstin Schwarz who is probably making the best copies of those early pianos. The dynamics are astonishing, the quality of sound unique and much more contoured then on a modern piano where the colours seem boring and flat in comparison... This CD shows once again that it is important to look for new perspectives without prejudice on the supposedly well-known repertoire… For every lover of Bach's keyboard music, on whatever instrument, highly recommended."
---
"Eins zu Null für Italien" Andreas Staier about Early keyboard instruments , Bach-Magazin, autumn/winter 2013/14, Bach-Archiv Leipzig